Discover the historic route of the Franco-Swiss rail links on video, too.
7 September 1981
First TGV, first Paris <> Geneva service
On day one, alongside the first commercial service between Paris and Lyon, the SNCF launched the TGV service between Paris and Geneva!
The journey time between the two cities was now 4 hours 15 minutes rather than 5 hours 49 minutes.
The occupancy rate on daily return services between Paris and Geneva was 87%. The number of single-coach trains needed was halved by the end of the week.
2 dual voltage TGVs // 4 hours 15 minutes // 130 km per hour
22 January 1984
Inauguration of the Paris <> Lausanne line
It was now possible to travel between Paris and Lausanne, some 430 km, in just 3 hours and 45 minutes. By February 1984, daily passenger numbers had reached 7,000 on average, matching figures for the Paris <> Geneva line! 4 triple voltage TGVs // 4 hours 45 minutes // 107 km per hour
23 April 2002
TGV Lyria came into existence
The limited company Lyria was a joint venture of SNCF and SBB. It took over the operations of the group of shared economic interest TGV France Suisse and was to run all commercial TGV services between the two countries.
In 2005, the Paris–Geneva service was added to the TGV Lyria brand.
2011
Creation of a bi-national crew
TGV Lyria introduced a Franco-Swiss crew to provide passenger services on-board all of its trains.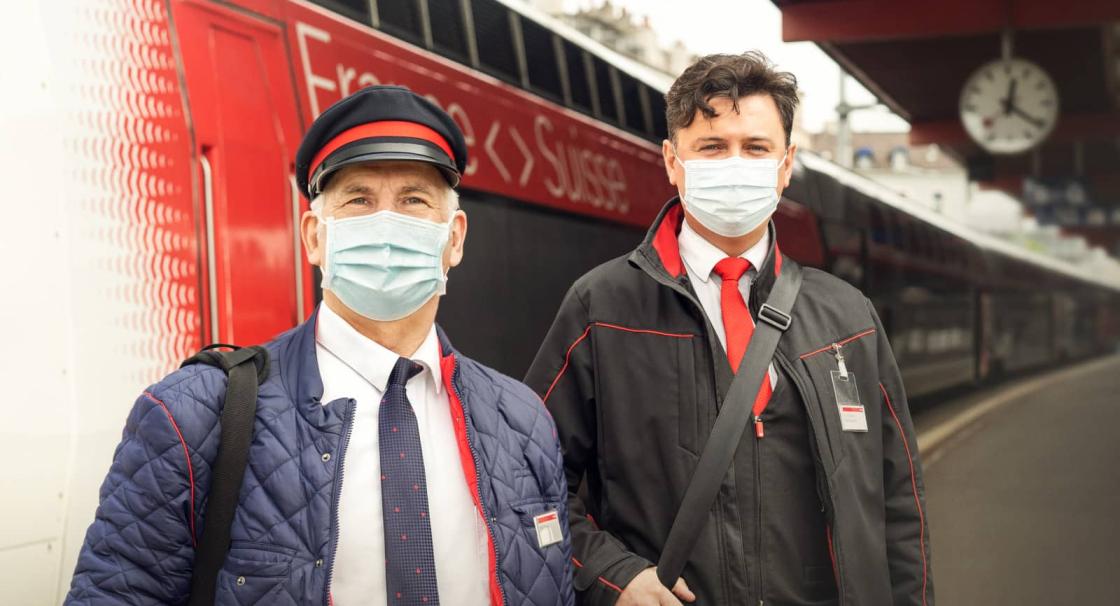 2017
Creation of three travel classes
Launch of a new range of services, TGV Lyria,
With three travel classes: STANDARD, STANDARD 1ERE and BUSINESS 1ERE.
December 2019
Launch of Lyria 2020
Double-decker coaches, free wifi, a wider range of services, clock-face scheduling and new services were launched as a response to the increase in travel between France and Switzerland.
Not to mention BUSINESS 1ERE and a catering with a signature menu by the Michelin-starred chef Michel Roth.
June 2021
Environmental impact study
Produced by the independent Swiss firm INFRAS, a life-cycle study of five means of transport between France and Switzerland confirmed that, of these, TGV Lyria is (by far) the most environmentally-friendly.
2021
40 years of success and progress
Against the backdrop of a global pandemic, TGV Lyria is constantly adapting to the restrictions so as to continue to support its passengers.
Some four decades after the first Paris <> Geneva service, TGV Lyria is the leading provider of transport services between Paris and Switzerland.
The brand embodies the modernity of rail travel in the context of climate emergency and increasing travel requirements.
TGV Lyria also has a strong online presence
In 2005, our first website was born before being overhauled in 2008, then optimised in 2014 and 2019.
A customer service chatbot was developed in 2018.
TGV Lyria also has: 
85,000 Facebook fans, 10,000 Instagram followers, 8,000 Twitter and LinkedIn followers and 100 YouTube videos
So, follow us!