Your train journey Paris-Geneva-Lake Geneva
With Léman Express and TGV Lyria, visiting Lake Geneva from Paris has never been easier.
TGV Lyria, the best way to reach Geneva from Paris
Geneva is the ideal base for exploring Lake Geneva's shores by train, be it the Swiss or French side of the lake.
With TGV Lyria departing every 2 hours (no less), reaching this Franco-Swiss region from Paris couldn't be easier.
We're sure you'll find the perfect option from our eight daily return services between Paris and Geneva.
See all our timetables. 
You'll call at Bourg-en-Bresse, Nurieux and Bellegarde (depending on the train).
So yes, you'll get to see the changing landcape out of the train window. Keep your eyes peeled and enjoy the view.
Léman Express, the train connecting the greater Geneva region
View the network map in PDF format.
With 230 km of track and six lines, Léman Express connects 45 French and Swiss stations between Coppet, Geneva, Bellegarde, Saint-Gervais-les-Bains-Le Fayet, Annecy and Evian-les Bains.
Hop on the Léman Express to explore Haute Savoie's mountains, whatever the season.
For train times, head over to the Léman Express, SBB and SNCF websites.
Cross-border adventures with Léman Express
Léman Express covers the Swiss cantons of Geneva and Vaud, as well as the French departments of Ain and Haute-Savoie. It offers opportunity aplenty for day trips from Geneva to the surrounding region.
There's no shortage of things to do and see either side of the border:
art and culture, wellness retreats and water sports on Lake Geneva and Lake Annecy
Ski trips and mountain biking, spa treatments and museum visits in the French Alps
Food and wine tours in the Mandement villages (Satigny, Russin and Dardagny) and Haute-Savoie
Walking in the Etournel nature reserve, along the river Rhône or in the Pertes de la Valserine canyon …
You won't have time to get bored!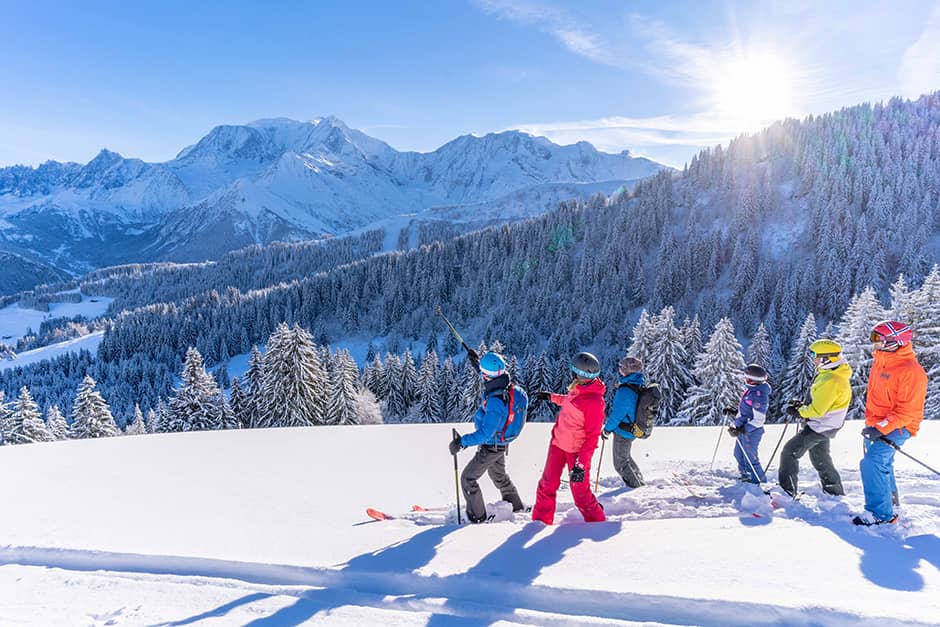 Photo credits :
Palais Lumière, Evian-les-Bains ©Ville d'Evian, Annecy old town ©Quentin Trillot – Ville d'Annecy, Etournel marshes © Marjorie Léorier, 
Water sports at Lake Annecy © Baudot-E-Com-photos.eu, Coppet Castle © air-camera.com, St Gervais – Mont-Blanc ©Boris Molinier
Head for Lake Geneva!
Experience all that Lake Geneva has to offer