Sample local fare at food festivals
In Switzerland, every month of the year has at least one food festival dedicated to wine, Swiss cheese or some other national delicacy. Choc'Altitude in Crans-Montana, for instance, is a showcase for Swiss chocolate, complete with plenty of tasting opportunities!
But in recent years, street food festivals have become increasingly popular. The most famous events include the Lausanne and Geneva Street Food Festivals, the Coup de Food in Fribourg and the Fête du Goût in Sion, each of which offers a real cornucopia of varied specialities and street fare!
Every May, during the Festival de la Gastronomie in French-speaking Switzerland, a treat awaits those with a taste for fine dining. For two whole weeks, the menus in participating restaurants are half-price! And while you're sampling traditio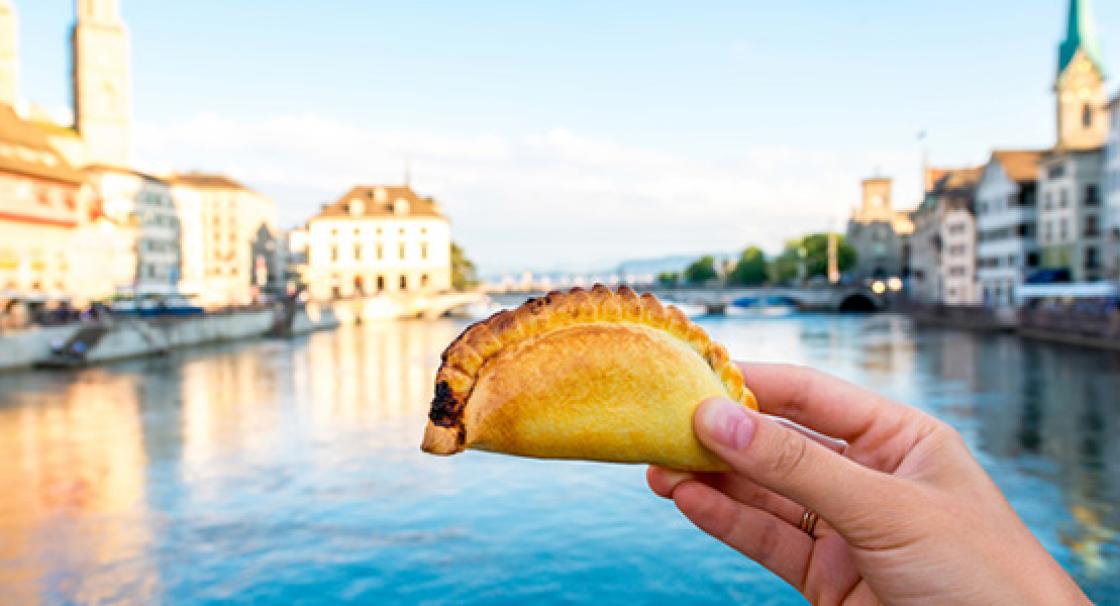 Treat yourself at the local and Christmas markets
For a slightly calmer atmosphere, you can't beat the local markets! Whether on Lausanne's place de la Riponne or Geneva's plaine de Plainpalais, dozens of stall holders selling cooked meats, cheese and chocolate turn out in force to display their wares. It's the ideal place to try out some Swiss specialities for free or at bargain prices!
Switzerland also has a long tradition of Christmas markets. Throughout the country in December, it's the perfect chance to enjoy some Christmas cheer with a plate of raclette cheese in one hand and a glass of mulled wine in the other!
International fast food at prices everyone can afford!
Switzerland is a true European crossroads, with over two million foreign citizens originally hailing from India, Brazil, Thailand, Turkey, Italy, and so on. These nationalities and their cuisines are represented in every city in the country through an abundance of original and inexpensive fast food restaurants. So whether you fancy a Chilean hot dog in Lausanne, a burrito in Vevey, an Arab burger in Zurich or a Japanese breakfast in Geneva, there's something for every taste and every budget!
From festivals and tastings to deliciously cheap fast food, there's no end of options if you want to eat well on a budget in Switzerland. It is one of the keys to an affordable trip!
Escape to Switzerland in just three hours by train
With TGV Lyria, your rail travel partner