Your own (almost) VIP area for family fun and games:
The Family Square in coaches 6, 16, 7 or 17 in STANDARD (2nd class).  This space has four seats facing each other. The seats and table can be folded away, just in case you want to give create some extra legroom or make space for a pushchair.
Club 4: Space for four people facing each other with a table in the middle. 
Near every Family Square, on the upper deck of coaches 7 or 17, you'll also find a nursery with a baby changing table. Has somebody beat you to it? Another changing table is available on the lower deck of coach 1 or 11.
💡 Top tip: Choose your Family Square or Club 4 seats when you book your tickets online or at the station. 
For more information, check out our train seating plan.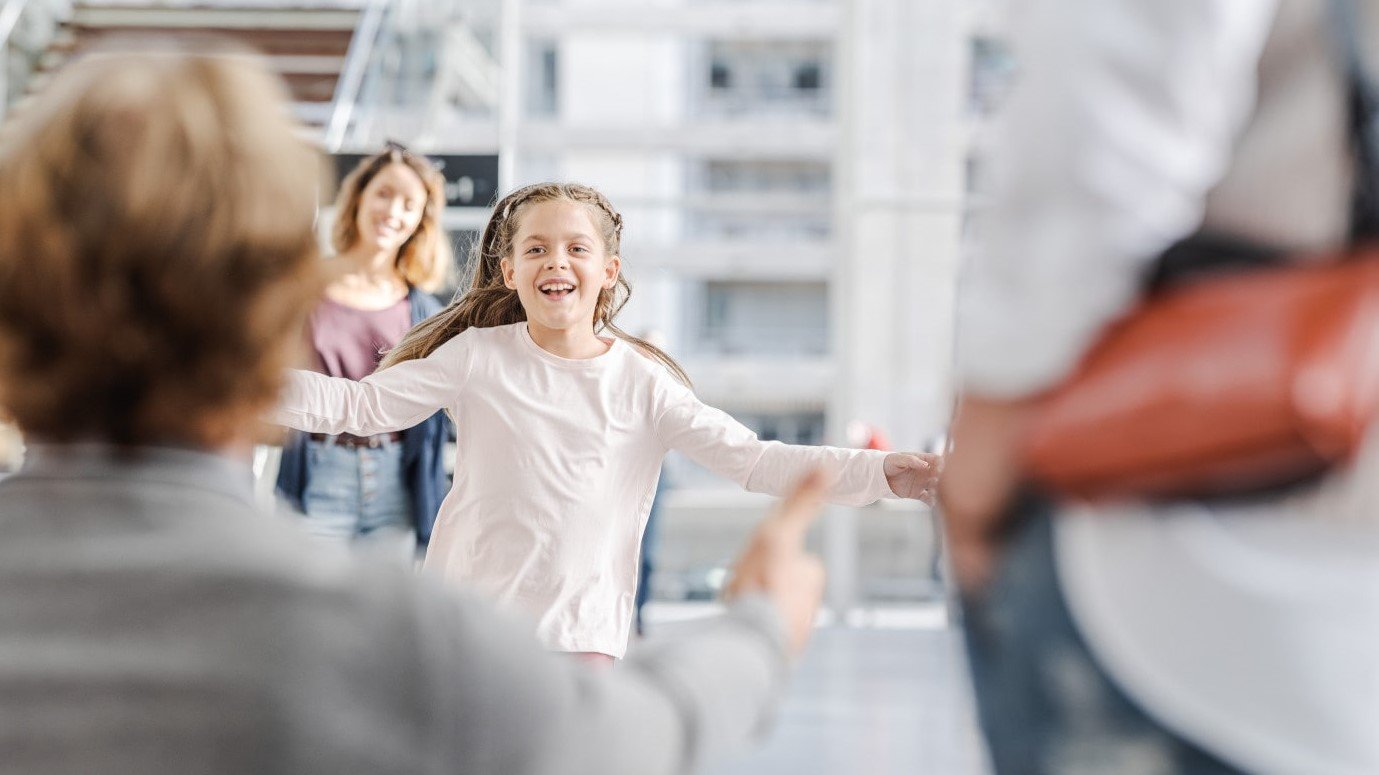 Advantageous fares and reductions for families
🐥 Child under four without a seat

Free

👶 Baby Pass with full flexibility

EUR 15/CHF 15 in STANDARD on all routes, except Geneva <> Marseille (EUR 12/CHF 12)

EUR 23/CHF 23 in STANDARD 1ÈRE on all routes, except Geneva <> Marseille (EUR 17/CHF 17)

👦 Child fare (4 to 11 years inclusive)*

30% off compared to the adult fare with the same conditions

👧 Lyria & SBB child fare (4 to 15 years inclusive)**

CHF 39 in STANDARD

CHF 49 in STANDARD 1ÈRE
* Full, partial or no flexibility
** Fixed fare for each travel class, with full flexibility. On presentation of SBB child discount cards (SBB Junior Travelcard and Children's Co-Travelcard). Available through SBB.
All child fares are exchangeable and refundable free of charge until departure. Easy! Simply give the age of each child when you begin your booking.
You can also enjoy low prices with SNCF and SBB discount cards.
I'm booking my trip
Watch out for the departure!