Simplified fares and conditions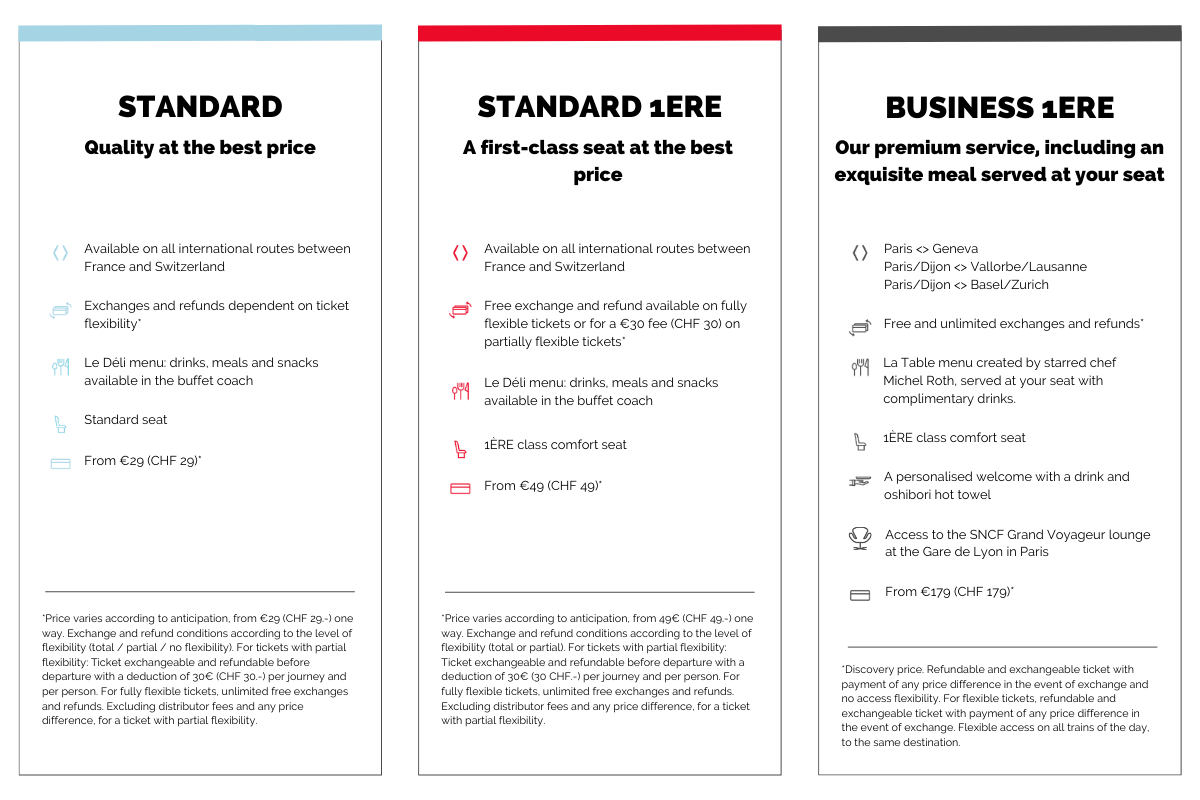 If you'd like to know the exact fare for your next trip, we recommend searching for train tickets yourself.
Can't find the right price for you? Take a look at our Specific needs page.
Our prices are tailored to your needs
We know you want to get the best prices. It's easy.
Plan your transport in advance. Start planning your trip to Switzerland now. Did you know?  The earlier you book your ticket, the cheaper it will be.
Shift your dates. Why not start your weekend in the middle of the week? (Pssst: Tuesdays, Wednesdays and Thursdays are often the best option.)
I'm booking my trip
France and Switzerland are just a train ride away