What's the deal with your fare from CHF 49?
All year round, single tickets in STANDARD class are available from TGV Lyria from just CHF 49*.
And how do you get these? Travel at quieter times and you'll get the best fare up to two weeks before your departure date. 
Hurry! Book now to travel at prices you'll love between Geneva, Vallorbe, Lausanne, Basel, Zurich and Paris or Dijon.
It's never been easier to explore Paris. For food, relaxation or sightseeing...
...we'll show you the secret Paris that's a little off the beaten track.
Grab your notebook, because we've got everything you need for your next weekend break on your own, with family or friends.
✅ 1. If it's your first time in Paris...
Opt for the winning combo of the Eiffel Tower, Notre-Dame, Sacré-Cœur, the Arc de Triomphe and the Champs Élysées, which should be more than enough to keep you busy for a weekend.
🍝 2. If you're feeling peckish…
Want French cuisine?
Then there's no better place than a traditional Parisian bistro. Savour culinary classics from all over France like croque-monsieur and saucisse purée, or, if you're feeling adventurous, snails!
TGV Lyria's top picks: Bouillon Chartier and Bouillon République.
Want street food?
Then why not travel the world without leaving Paris? Paris is a cosmopolitan city where you can try street food from all over the globe. Lose yourself in the 13th arrondissement for Asian eateries, South American specialities at Tambo el Coche or a taste of Turkey at Riha Durum.
TGV Lyria's top pick: The capital's best smash burgers are to be found at Dumbo. Enjoy (ir)responsibly.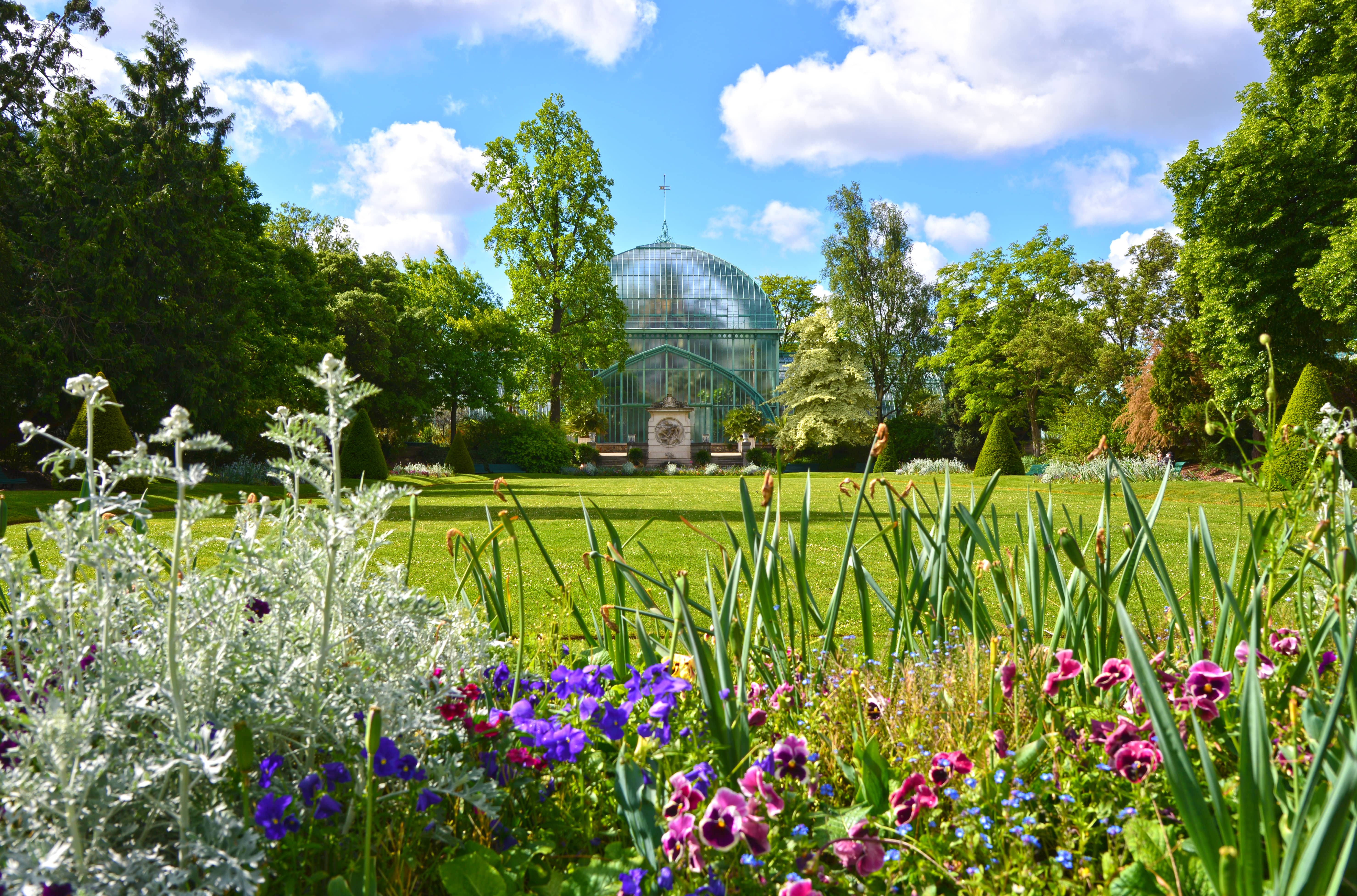 🏛 3. Culture galore…
For culture vultures, Paris is bursting with every conceivable type of museum, monument and venue. Lose yourself in the Louvre, marvel at the Musée d'Orsay, explore the Pompidou Centre or feast the eyes on The Pinault Collection at the Bourse du Commerce…There's something for everyone!
TGV Lyria's top pick: The incredible Chagall, Paris New-York exhibition at the Atelier des Lumières until 7 January 2024.
🏰 4. A little magic?
And to add a touch of magic, head to Disneyland© Paris for family fun – or just to indulge your inner child.
TGV Lyria's top pick: The Disney Halloween Festival will see a motley crew of villains getting up to no good at Disneyland© Paris. It's frightfully good fun!
🌼 5. Time out amidst the trees
Paris is packed with magnificent parks and gardens, green oases where you can escape the hustle and bustle of the city. Do as Parisians do: jog, stroll or relax in the capital's parks while enjoying the autumn leaves.
TGV Lyria's top picks: Running along a disused railway line between Bastille and Vincennes and Jardin des Serres d'Auteuil, the Coulée Verte René-Dumont is a lush linear park landscaped with exotic plants from all over the world.
* Conditions of the offer:
Price per person and per adult travelling in STANDARD class. From CHF 49 incl. VAT departing from Geneva, Lausanne, Basel or Zurich to Paris (and vice versa). From CHF 45 incl. VAT departing from Vallorbe to Paris (and vice versa). Offer valid on a selection of trains, subject to the number of seats available at this fare, between four months and two weeks before departure. Tickets are non-exchangeable and non-refundable. Cannot be combined with any other current promotions or discounted fares. Subject to variations in exchange rates. Sales and information available from your usual points of sale: SBB website (www.sbb.ch/en) or SNCF website (www.sncf-connect.com).
I book
Strolling around Paris