The half-and-half fondue is a Swiss speciality from the Canton of Fribourg, famous for its exquisite cheeses. As its name suggests, it is made half from gruyère and half from vacherin cheese from Fribourg, mixed with white wine and sometimes a little kirsch. In general in Switzerland, you either dip pieces of bread or small potatoes into the fondue and it is served with Swiss white wine, for example a Fendant du Valais.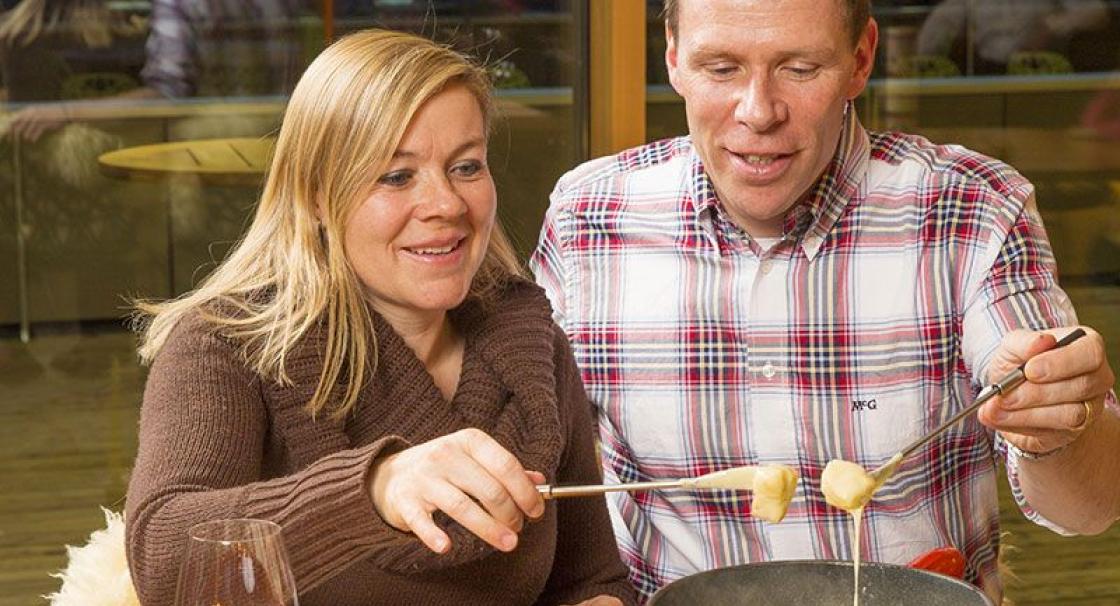 This is the typical culinary speciality in German-speaking Switzerland. Röstis (or röschtis) are potatoes which are grated and then pan-grilled. Don't confuse them with potato galettes! Röstis are served as a side dish or main course, often accompanied in the latter case with cheese, onions, lardons or eggs.
A fun fact: the "barrière de röstis" (röstrigraben), the border between German-speaking Switzerland and Romandie, is named after this speciality. It is often mentioned in order to highlight the cultural differences between these two regions.
Viande des Grisons is a culinary speciality from the Canton of Grisons. It is beef, rubbed in salt and spices, then air-dried for several months. It is served cut into fine slices, alone or along with a raclette for example. Be careful of copies: a Protected Geographical Indication will allow you to be sure that you are buying real viande des Grisons!
It would be impossible to talk about Swiss culinary specialities without mentioning milk chocolate. Swiss know-how when it comes to chocolate-making dates back to the 19th century when numerous factories were opened in the country. Switzerland is still one of the leading chocolate manufacturers in the world. For those of you with a sweet tooth, you will be happy to hear that there are many brands and varieties to choose from! So get testing!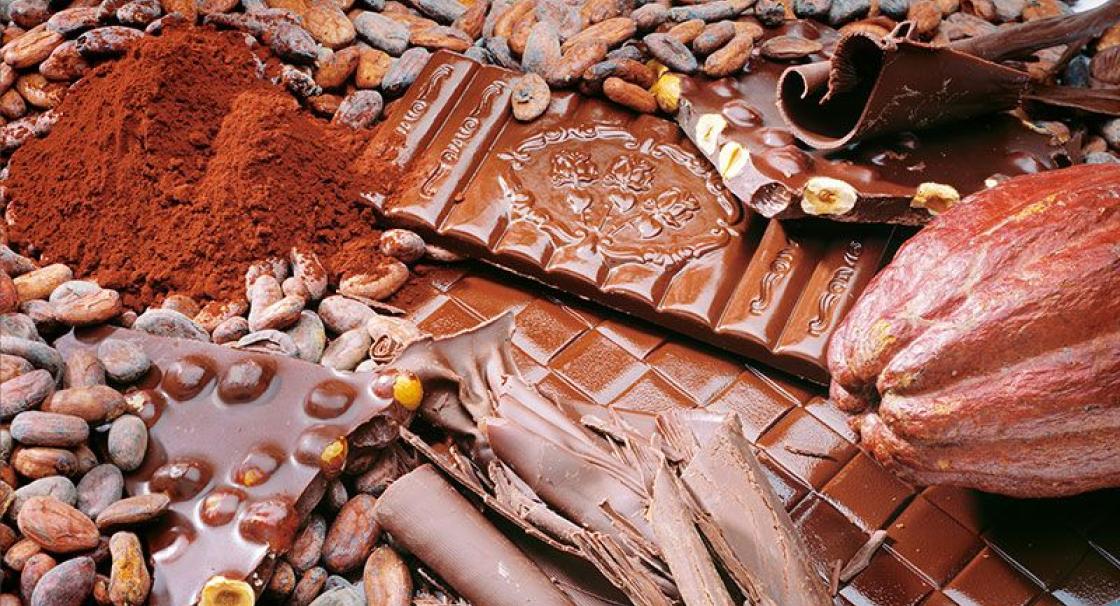 Birchermüesli is one of the most popular breakfasts in Switzerland. It first appeared at the end of the 19th century and was named after the doctor and dietician Maximilian Oskar Bircher-Benner who prescribed it to his patients to help them to get fit. The original recipe uses oats, condensed milk, lemon juice, grated apple and hazelnuts or almonds. Nowadays, the condensed milk is often replaced with yoghurt and cream, and other fruits have been added into the mix.
Escape to Switzerland in just three hours by train
With TGV Lyria, your rail travel partner